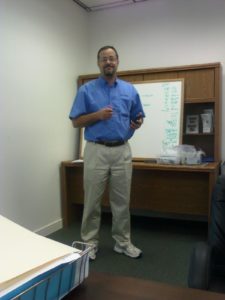 Chief Technical Officer of BroadStar Communications
As one of the original members and pioneers as a private cable operator, Russell Bell has over 30+ years in the Cable TV industry stemming from hospitality to the residential and commercial markets.  Russell leads an advanced team of satellite dish engineers and technicians qualified to build, install and maintain large systems and plant both fiber ran and hardline.
Russell's resume of video engineering and design include prestigious sites such as:
Trump Towers, Hoboken NJ

Society Hill Towers, Philadelphia PA

Dorchester on Rittenhouse, Philadelphia PA

Brickell Bay, Miami FL

Herons's Glenn, Ft Myers, FL

Desoto South, Hallandale, FL



Russell Bell oversees all of Level I, II and III aspects of Field-Operations and frequently assists other operators as a consultant or engineering contractor.