Welcome to Your Community Channel
BroadStar delivers cutting-edge capabilities for our communities, including a cloud-based solution for creating content and revising your property's official Community Channel.
That's right! You can update and control the content on your Community Channel from anywhere with an active internet connection. Simply sign-in to your Google account, and navigate to Google Slides.
Create your Community Channel presentation with the information most important to your residents, share the presentation with BroadStar's Marketing Department, and your work will be distributed live to your entire property via your designated BroadStar IPTV channel.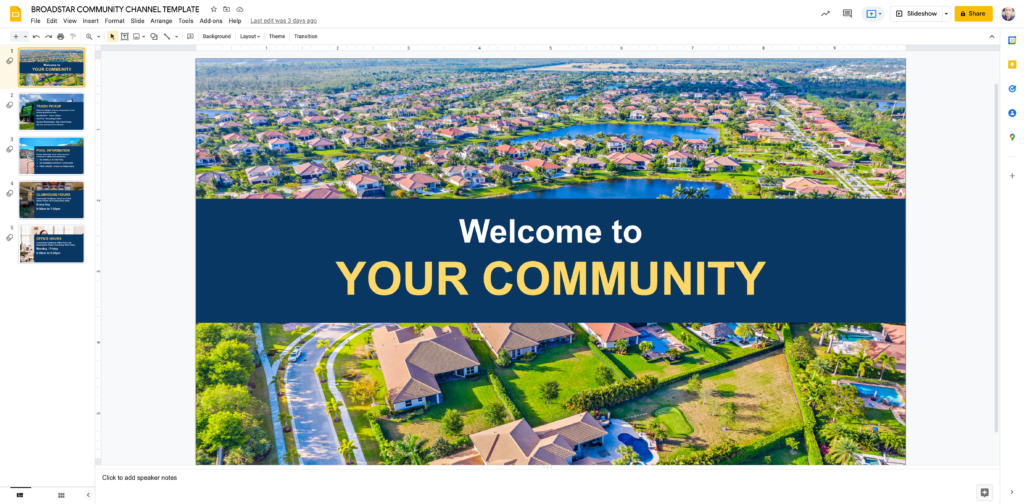 How do I use Google Slides?
Not familiar with Google Slides? Watch the short training video below to learn how to access the platform, create new content, and share that content with others. Remember, multiple people can be made editors on the same presentation files. So, your entire team can contribute.
Once finished watching, you will be ready to start learning and creating yourself!