October is Here, and so is Cybersecurity Awareness Month!
Here are some tips to help you stay secure:
 Use strong, unique passwords for all your online accounts.
 Be cautious of phishing emails or suspicious links.
 
 Keep your devices and software up to date.
 
 Enable two-factor authentication whenever possible.
 
 Regularly back up your important data.
 This Cybersecurity Awareness Month, let's work together to create a safer online environment for everyone. Spread the word, share these tips, and let's make cybersecurity a top priority!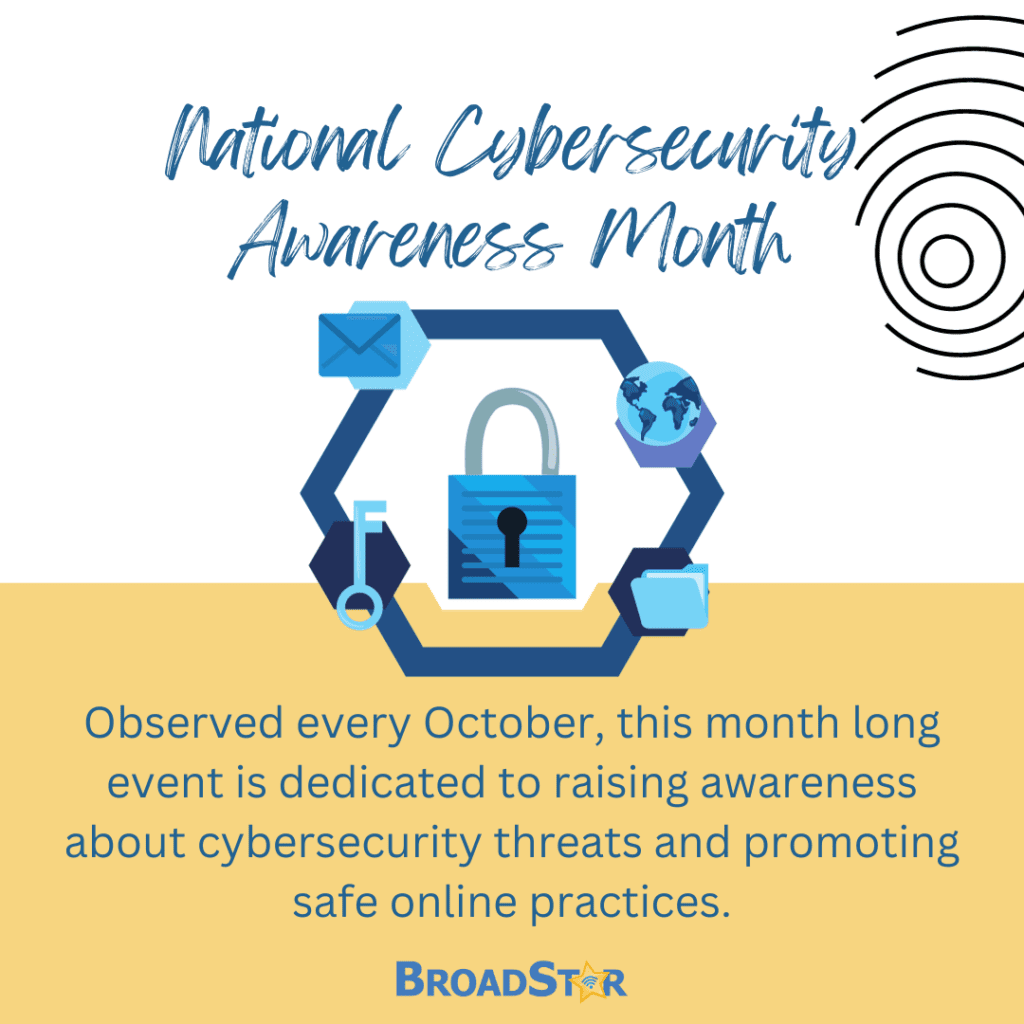 WANT TO UPGRADE TO MULTI-GIG INTERNET WITH BROADSTAR?