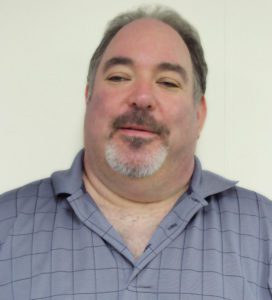 Chief Financial Officer of BroadStar Communications
Howard S. Bernstein Howard S. Bernstein is the CFO of BroadStar. He has over 30 years of experience in Finance and Accounting. He graduated with Honors from Mercy College in 1991 and started his career in New York as a Cost Accountant and has over 15 years of experience in the Private Cable Industry. Howard joined BroadStar in 2003 as their Director of Finance and was instrumental in the acquisition and transition of the merger with TechEra Group. As the Director of Finance his responsibilities included developing Financial Models, Budgets, Revenue Projections and Packages for potential investors. He rejoined BroadStar in 2012 as their CFO. He has also managed his own Tax Practice and Consulting firm that specialized in accounting system implementations and database development. 
Howard has implemented over 100 systems in his career, and still has companies all over the US running businesses on databases that he developed. He has worked with some of the biggest companies in the world such as ConAgra Foods, Georgia-Pacific, International Paper, Shell Oil Company, Stanley-Bostich, Tyco, The Royal Canadian Mint and Witco Corporation among others. Since rejoining BroadStar Howard has been responsible for raising over $25 million to refinance existing debt and fund new construction projects.