TV & INTERNET | BUNDLE PACKAGES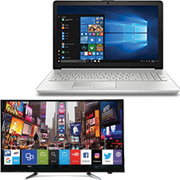 Ask about adding more Whole Home Cloud DVR Storage Hours!
Interested in our VoIP Phone Services? Contact BroadStar for more details.
"The Favorites"
Bundle Package
200+ HD/Digital Channels
2.5 GIG Internet (cumulative)
1 Dual-Band Fiber Wireless Gateway
Wifi Extension Devices
3 TV Streaming Devices
1 Streaming App
Whole Home Cloud DVR
3-Day Live TV Replay
Voice Activated Remote
price per month:
Included
ADDITIONAL WIFI EXTENDERS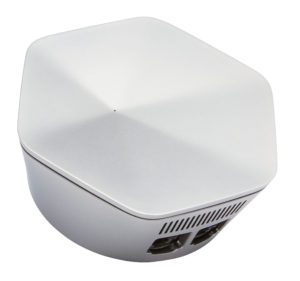 WIFI EXTENDERS
WiFi-6 AX Standard Pod
Up to 1Gig

Extra 1GB Hardline Port
price per month:
+$10
ADD EXTRA TV STREAMS & DEVICES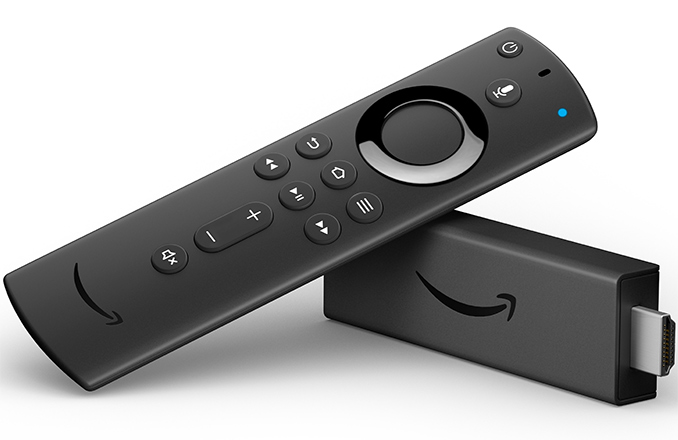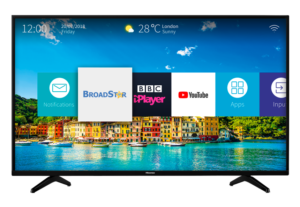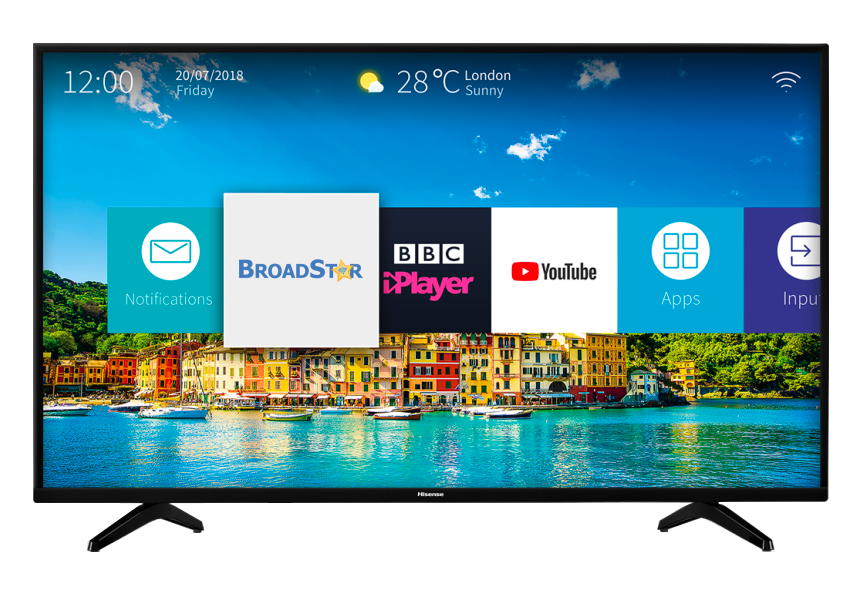 EXTRA STREAM &
4K FIRESTICK
Additional Stream
4K UHD Firestick Device
Firestick Remote
Concurrent Stream Ability
Cloud DVR Access


UPGRADE your Firestick to a BroadStar Streaming Set Top Box with 10-key
Backlit Voice Remote for 
only $5/month (additional stream not included)
price per month:
+$10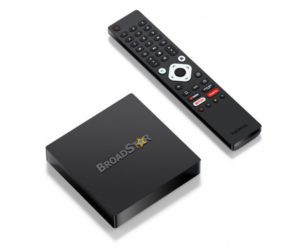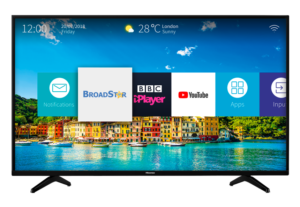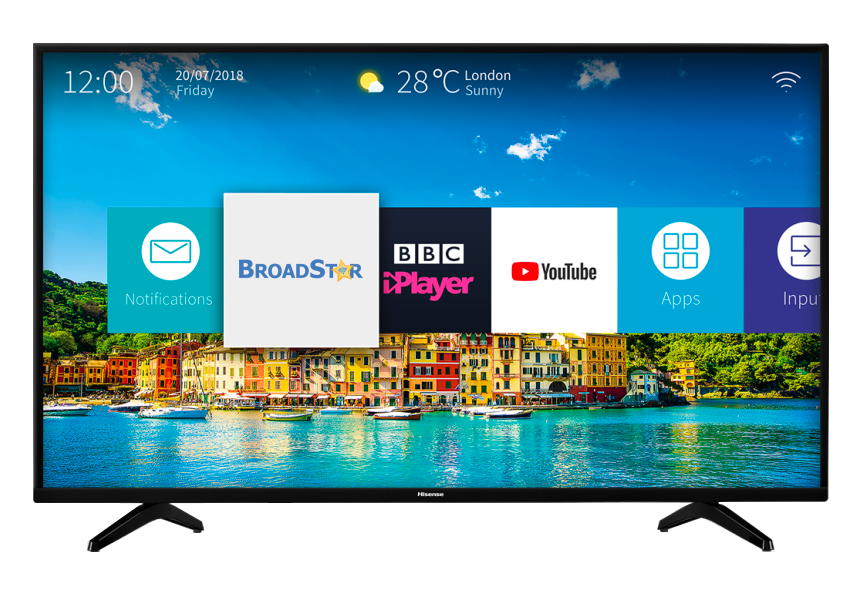 EXTRA STREAM &
BROADSTAR SET TOP BOX WITH BACKLIT 10-KEY REMOTE AND VOICE CONTROL
Additional Stream
BroadStar Streaming Device
10-Key Voice Remote
Concurrent Stream Ability
Cloud DVR Access


UPGRADE your Firestick to a BroadStar Streaming Set Top Box with 10-key
Backlit Voice Remote for 
only $5/month (additional stream not included)
price per month:
+$15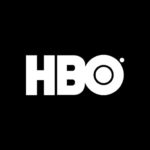 HBO
Movie Channels
HBO
HBO 2
HBO COMEDY
HBO FAMILY
HBO LATINO EAST
HBO LATINO WEST
HBO SIGNATURE EAST
HBO SIGNATURE WEST
HBO WEST
HBO ZONE EAST
HBO ZONE WEST
price per month:
+$17
Showtime
Movie Channels
FLIX
SHOWTIME
SHOWTIME 2
SHOWCASE
SHOEXTREME
SHOFAMILY 
SHONEXT

SHOWOMEN

SHOXBET
THE MOVIE CHANNEL
THE MOVIE CHANNEL XTRA
price per month:
+$10.99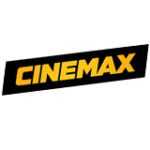 CINEMAX Movie
Channels
CINEMAX
ACTIONMAX
FIVESTARMAX
MAXLATINO
MOREMAX
MOVIEMAX
OUTERMAX
THRILLERMAX
INDIEPLEX
MOVIEPLEX
RETROPLEX
price per month:
+$13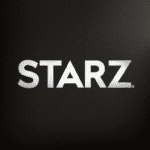 STARZ Movie Channels
STARZ
STARZ CINEMA
STARZ COMEDY
STARZ EDGE
STARZ IN BLACK
STARZ KIDS & FAMILY
price per month:
+$9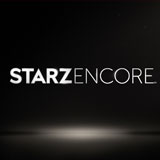 STARZ/Encore Movie Channels
STARZ ENCORE
STARZ ENCORE ACTION
STARZ ENCORE BLACK
STARZ ENCORE CLASSIC
STARZ ENCORE ESPANOL
STARZ ENCORE SUSPENSE
STARZ ENCORE WESTERNS
price per month:
+$9
Add 50 Hour
Cloud DVR Block
Additional 50 Hours
Multiple Blocks Available
6 Month Recordings
Access Remotely
price per month:
+$5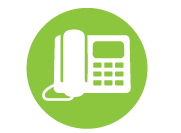 Home Phone
VoIP Phone Service
Unlimited Calling
Great features
price per month:
$30*
*Requires ATA Device for VoIP Services. $5 cost per month included within $30 price point shown above. Taxes and surcharges not included.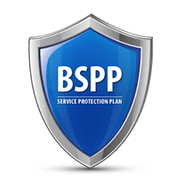 BroadStar Protection Plan
Avoid unexpected services charges if technical issues related to BroadStar equipment or wiring are identified by BroadStar's tech squad, rest assured it can be repaired at no charge.
price per month:
+$5.99
* All prices subject to change. VoIP Phone services require an active BroadStar Internet activation and a working home telephone. Internet speeds tested while using Wifi or mutiple devices may display slower speeds. Please contact a BroadStar Customer Service Representative with any questions or concerns.
FREQUENTLY ASKED QUESTIONS
Is there a monthly charge for the internet, and if so, what is the amount?
The internet is included in your COA fees. You will not receive a separate invoice from BroadStar unless you require Business Class speed upgrades or additional Wi-Fi extenders, which are also available for your convenience.
Is the speed of up to 2 Gigs available to all of my devices?
Speed may be limited on older devices that cannot support up to 2 Gigs. You may have older wireless cards in laptops, computers, and game consoles that can only receive up to 100 Mbps.
When performing a speed test on any device you should perform two independent tests. Using your internet browser, search "speed test" and select any pair of the most popular free internet speed measuring services. When performing a speed test, you must be sure to use a Miami base, as BroadStar services to your community are hosted out of our network core in Miami, Florida. BroadStar is not responsible for slow speed readings caused by speed tests sourced outside of Miami, Florida.
Will the number of devices slow down my connection speed?
You should not experience any decrease in performance.
Is there a data limit, or slowdown for high-use residents?
You will not have a data limit, nor do we throttle services.
I am a seasonal resident, will I need to suspend my service when I am away?
Vacation mode, or seasonal service, is not necessary for bulk video or internet. These services remain on and active all year. You can place upgrades on vacation mode.
My COA fees cover my Internet and video service. Why am I being asked to provide a credit card number?
While your COA fees do cover your service, we are installing our equipment in your home. We keep a valid credit or debit card number on record to cover the costs of any equipment that is lost, stolen, or damaged to the point that it is unusable. You must provide credit or debit card information OR deposit the amount of $100 before we install any of our equipment.
I have a ROKU device, may I use that in place of the Fire TV Stick?
BroadStar service is not available with a ROKU. You may continue to use your ROKU as you do today but will need our device to access BroadStar service.
My current remote control can be controlled by my voice, will my new remote be a voice remote?
The remote for the NOKIA Streaming Box is voice-controlled, but you will need a Google (free) account to activate them. Limited Voice control is available in the BroadStar app when using the Fire TV Stick remote.
What video features are available?
Your IP Video service with BroadStar features Whole Home Cloud DVR recording space. You can share the stored library between the devices in your home. You can record in one room and watch the program in another. BroadStar's Replay feature allows you to watch past live television programming without the need for DVR. The Replay feature does NOT take up any of your included DVR recording time. Your amount of available DVR storage and span of Replay ability may vary depending upon your community's agreement with BroadStar.
Can I increase the recording space?
Absolutely, we will have upgraded options to fit all needs. Contact customer service for more information and pricing.
What is the Replay feature?
This is a feature you will love. When on the channel guide you can "Replay" in real-time and watch programs that have aired previously. If you missed the beginning of a show you can restart from the beginning. If you missed a show you can locate it by using the back arrow and watch it from the beginning as well.
Can we access other services like Netflix or Hulu through BroadStar's streaming devices?
Yes, but please note that Netflix and other streaming platforms are third-party services, and we are not responsible for administering their access or liable for any issues you may experience with those services.
Why don't I see BroadStar as a listed provider when downloading TV apps?
Some smart TV applications ask for you to choose your provider when downloading. BroadStar is not currently listed as a provider, and is in the process of registering.
Will I be able to use my own modem?
Broadstar no longer delivers internet service to customer provided modems. Our fiber optic modems are unique in that we are able to diagnose and troubleshoot connectivity issues remotely using proprietary software. This cannot be accomplished for customers using their own modems. Please also note that if you are in an HOA where your wireless network is in close proximity to that of your neighbors, a different modem from the one we provide can cause interference to other residents' networks.
Does BroadStar provide Wi-Fi Extenders for increased coverage?
Yes, BroadStar can provide additional Wifi-6 802.11AX PLUME Pods for $10 per month. In addition to repeating your wireless signal for expanded coverage, our Pods have 2 built-in ethernet outlets for hardwired access to additional devices.
I have a "Mesh" that I connect my devices to. May I continue to use my current system with BroadStar?
You may, but we cannot guarantee your current Mesh system's compatibility with the modem we provide.
Billing for Upgraded Service
May I place my Service Upgrades on Vacation Mode?
A seasonal hold, or Vacation Mode, will be available for residents with billable service upgrades. You have the option to suspend service for any length of time between 2 and 9 months at a free or reduced rate. When reactivating service after Vacation Mode, the service will need to remain active for at least 30 days before starting another hold.
There is an initial fee of $30 to place your account on Vacation Mode, and a monthly Hold Fee to keep your account active while on Vacation. The Hold Fee amount will vary depending on the line of service being suspended. There is no charge to restore your service at the end of the hold.
When will my payment be due each month?
Broadstar will email you an invoice around the 15th of each month which must be paid by the 1st of the following month. Customers in good standing may set up a payment arrangement if they inform us in advance of the due date that they are unable to pay.
What is the penalty for late or missed payments?
BroadStar charges a $15 penalty fee for declined credit card payment. After several days of nonpayment, BroadStar may suspend your service, and a $25 restoration fee will be added to your bill to reactivate your account. Additionally, a 5% late fee will be applied to all balances not paid by the 1st of each month.
How do I pay my bill online?
With BroadStar, you have the convenience of paying your bills over the phone by calling our Customer Service team or by logging into our online billing portal. There are no added fees or charges to pay by phone or online.
To set up access for online billing, one of our representatives will create a login and password for you. Once you are logged in, you will be able to review your statements, update your payment methods, and pay your bill all in one place.
Go to broadstar.com
Click on "My Account Login," which is highlighted in green right beneath the BroadStar heading of the page.
Enter your login credentials and click "Log In."
From the menu pane on the left side of the page, click "Pay My Bill."
Select a payment method from the dropdown menu under "Payment Options," or enter a new one.
Click "Submit Payment."
To change your password, click on the '+' sign next to "Preferences" from the menu on the left. You can create and verify your new password from there.
How-To's

What can I do when I lose connection to the internet?
Your Plume Pod, pictured above, will light up if it loses connection.
To reset your Pod, simply unplug it from power and leave it unplugged for about 30 seconds.
Plug it back into the power outlet. The Pod will take about 3 to 5 minutes to fully reboot. The light on the Pod may begin to flash, indicating that it is trying to reestablish a connection to the network.
The light will go out when the Pod is back online. Please allow up to 15 minutes for the Pod to reconnect. If longer, contact customer service.
I don't have a Plume Pod. What else can I try?
We may have installed different modems or access points in your community. Repeat the same steps as listed above by simply unplugging it from power and leaving it unplugged for 30 seconds. If it takes longer than 15 minutes to reestablish connectivity, please contact customer service for further assistance.
How do I change my Wi-Fi password?
If you forgot your password, or would like a new one created, contact customer service. If you have a copy of the work order for your installation, your Wi-Fi password should be written there.
You are unable to choose your own Wi-Fi password at this time. You will be granted access to your router's administrative settings at a later date, usually a few months after the launch phase is completed and we are finished installing service to your community, and you will have the ability to change your Wi-Fi password then. This can be delayed if there are seasonal residents pending an installation upon their return to your community.

My TV service is "buffering" and/or I am receiving an error message.
Some "buffering," or delays before playing a program are to be expected with streaming. However, you should never have to wait longer than a few seconds for a program to stream. Longer or more frequent delays may be indicative of other issues in your network. To resolve this:
Press the Home button on the remote,
Using the Navigation buttons to move across the screen, highlight the gear shaped icon (Settings) and toggle down to "Network and Internet."
In your Network and Internet Settings, confirm that the Network you are connected to is the one for your unit. If not, connect to the correct Network by highlighting it and pressing the Select button, OR
If you are already connected to the correct network, highlight it and press the Menu button. Select "forget this network" from the menu.
With your network highlighted, press the Select button again to reconnect. Enter your wifi password using the on-screen keyboard when prompted.
If this does not resolve the issue, disable Data Monitoring by following these steps: 
Press the Home button on the remote and navigate to Settings.
Highlight and select "Preferences"
Here, you'll see "Data Monitoring." Click on it to disable it. You can come back to toggle it on or off as you please.
If this does not resolve the issue, disable Data Monitoring by following these steps:
Press  the Home button on the remote and navigate to Settings.
Highlight and select "Preferences"
Here, you'll see "Data Monitoring." Click on it to disable it. You can come back to toggle it on or off as you please.
My FireTV home screen says "Home is not available."
This has to do with your FireStick coming disconnected from the internet. 
From the Home screen, go to Settings on the right side of the screen.
Go down to "Network."
Select "See all networks" from the list of options.
Select the network associated with your address or unit number from the list.
If prompted, enter your Wi-Fi password using the on-screen keyboard, then hit "CONNECT" in the lower right corner.
Press the home button on the FireStick. Your full home screen should now be displayed.
My Screen says it's in 'Safe Mode' and I cannot find the BroadStar App.
If you have a Nokia Streaming Box, "Safe Mode" will hide all non-Google applications. You may have entered safe mode by accident by holding down the "volume down" (-) button for too long. To exit safe mode:
1. Hold down the power button on your remote for at least 5 seconds. Your Streaming Box will power off and restart.
2. Once your Streaming Box reboots, you will see and be able to select the BroadStar app on the home screen.
I want to stream BroadStarTV on my mobile device. What is my username and password?
Your username and password should be the email address listed on the copy of your work order and your Wi-Fi password, respectively. Both are case-sensitive and should be entered as such. Contact customer service if you have misplaced your work order copy, or are otherwise having any trouble with your login credentials.
For other streaming tutorials, please review our Tips and Tricks guide by clicking here.