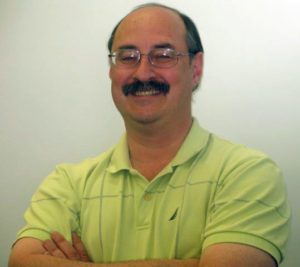 President & Owner of BroadStar Communications
Douglas currently services as the President and Owner of Gateway Cable, Paradise Cable & BroadStar Commercial Communications ("The BroadStar Companies"). Douglas received his degrees in architectural and civil engineering from Wentworth Institute of Technology and Northeastern University and has continuing education credits from the Hartford Graduate Center in project management. In 1983, together with his two brothers, Douglas founded Global Satellite which opened ten stores across Florida and grew to be one of the largest retailers of satellite television to residential subscribers.
In 1990, as the residential market diminished, Douglas focused his attentions on a niche market. He became the first private cable operator to provide services to resort recreational parks and, in short order, was servicing nearly 100 properties and more than twenty thousand subscribers. The company received numerous industry awards and accolades such as the coveted National Campground Association's "Supplier of The Year Award."
As technology and equipment pricing evolved, a new market opened to provide triple-play (video, internet and telephone) services to Multi Dwelling Unit (MDU's) communities inclusive of single-family homes (HOA's) condominiums (COA's) and apartment complexes (management
company's). Douglas and his brother, Tyler, developed a business model utilizing in-house installation crews, technicians, a graphics and marketing department and a customer service call center.
Currently, The BroadStar Companies can beat the incumbent providers with a superior triple-play offering, which includes a larger variety of programming, the fastest internet speeds, better quality and reliability by using a fiber distribution and delivery system & lower pricing.
In late 2015 and early 2016 Douglas purchased majority of the assets that are now owned by The BroadStar Companies. Since purchasing these assets, The BroadStar Companies have added multiple new properties. Douglass is very enthusiastic about future growth and hopes to add an
additional 20,000+ units in the next 3 years by offering an IP video solution.