Tis the Season for Holiday TV Shows, and BroadStar has a great Holiday TV Schedule to spread the cheer in 2020. Curl up to great Holiday movies, including Home Alone, Home Alone 2, The Santa Clause, Rudolph the Red Nosed Reindeer, It's a Wonderful Life, and more.
"The Disney Parks Magical Christmas Celebration" airs on ABC on Dec. 25th, 10am-12pm ET. Don't miss the Disney Magical Christmas Parade with all of your favorite Disney characters and extra-special holiday performances from surprise celebrities. This year's event is hosted by Julianne Hough (Dancing with The Stars) and Titus Burgess (Unbreakable Kimmy Schmidt), and features performances by Becky G, Maddie and Tae, and Trevor Jackson.
We hope this 2020 Holiday TV Schedule keeps things festive during your celebrations this year. Happy viewing, and thank you for being our customers.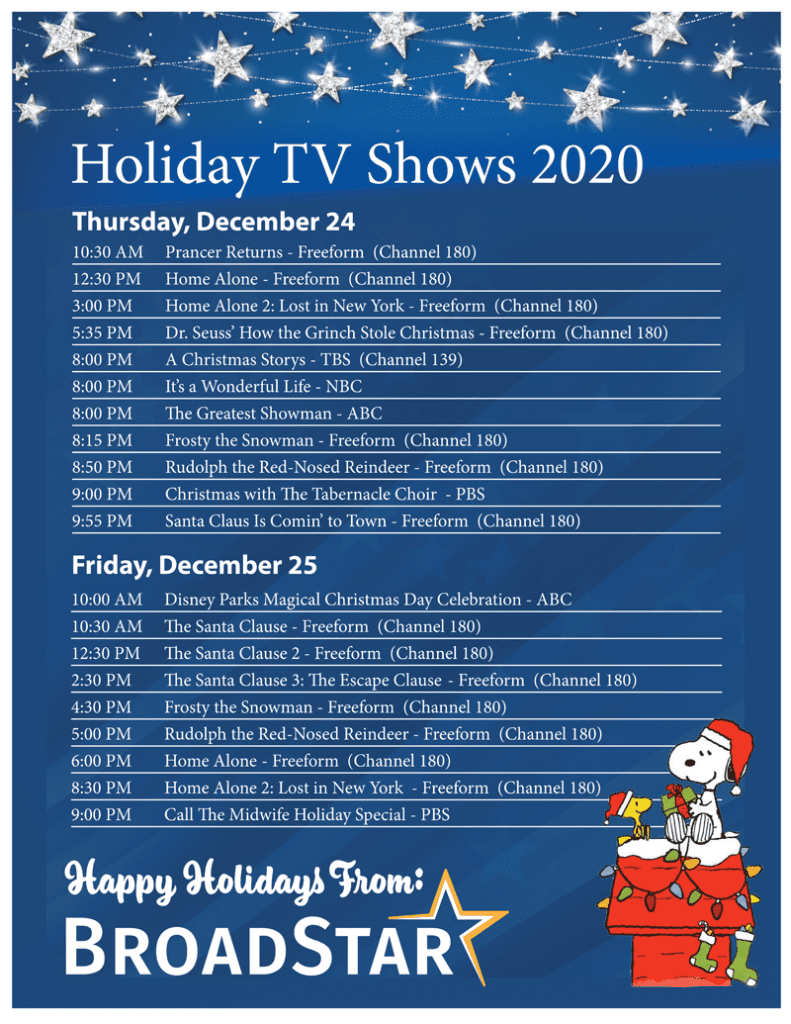 Want to Save BIG on TV & Internet for your Community?